Several years ago, while trying to put up a live Christmas tree with my girls, I thought it would be a great idea to put a hole in the bottom of the trunk so it would center on the pin in the bottom of the tree stand. I was in a hurry and grabbed the drill and a bit. Now the folly comes in the part where I tried to use a spade bit instead of a helical one. And then I tried to use my left hand because of the position of the tree, while being a very right handed person. The bit slipped on the sappy trunk and landed, still spinning, in the bone of my right thumb! How stupid was that?!
I felt really dumb and disgusted with myself because I knew better, my kids were watching, and I hate when things like that happen...because I feel sooo worthless.
Occasionally, over the years, a tiny piece of bone or cartilage left over from the damage works it's way to the surface. It itches and irritates until I can't stand it anymore and I scratch it out like a cat. One of those instances happened during the final lesson of a Bible study my girls and I were finishing up this week. They couldn't help but notice my frantic scratching and we had a good laugh, at my expense of course, about my careless mistake all those years ago.
A periodic reminder of an incident I'd like to forget. Every time it happens, I feel a surge of that old "sick in my stomach" feeling that I got that day when I realized that I could very easily have severed the nearby artery, or worse, hurt one of the girls instead. The foolish, dumb, irresponsible, stupidity that makes me feel like a failure. Granted it's kind of a small thing that we joke about now but after our lesson, I thought about it again and realized that it is a perfect picture of what we were learning.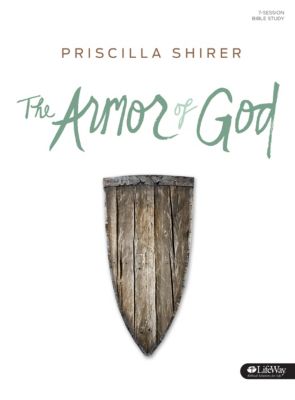 http://www.lifeway.com/Product/The-Armor-of-God-Bible-Study-Book-P005727075
The last lesson in our Bible study, Armor of God by Priscilla Shirer ~ Lifeway Press (every woman should do this study!), was about wielding The Sword of Truth (The Word of God) to actively protect myself from the lies of Satan. He loves to distract me from God's love for me and the promises that come with the grace of salvation by steering me toward believing that I am not worthy or that God doesn't really mean that He will stand by me through whatever I face. He likes to throw me off my Jesus groove by making me think that the sins of my past leave me undeserving of God's love.
I am continually both amused and bemused by God's sense of humor and the way He uses things to help me grow. That tiny bit of tissue that makes it's way to the surface and distracts me from what I'm doing by itching and bringing up the memories of that careless mistake was a parallel to our lesson that I just didn't pick up on until a few days later. Satan uses the same type of tactic to remind me of sinful things I've done in the past that he wants me to think about instead of focusing on who I am in Christ. A lesson learned and reinforced by something that happened years ago.
When Satan tries to distract me with fears and memories of past sins that threaten to pull me out of rank (military reference due to the nature of the study), after donning my armor, I need to pick up the Sword of Truth and wield it in offensive battle to keep the lies of Satan on the retreat.
Ephesians 6:10-19
New International Version (NIV)
The Armor of God
10

Finally, be strong in the Lord and in his mighty power.
11

Put on the full armor of God, so that you can take your stand against the devil's schemes.
12

For our struggle is not against flesh and blood, but against the rulers, against the authorities, against the powers of this dark world and against the spiritual forces of evil in the heavenly realms.
13

Therefore put on the full armor of God, so that when the day of evil comes, you may be able to stand your ground, and after you have done everything, to stand.
14

Stand firm then, with the belt of truth buckled around your waist, with the breastplate of righteousness in place,
15

and with your feet fitted with the readiness that comes from the gospel of peace.
16

In addition to all this, take up the shield of faith, with which you can extinguish all the flaming arrows of the evil one.
17

Take the helmet of salvation and the sword of the Spirit, which is the word of God.
18

And pray in the Spirit on all occasions with all kinds of prayers and requests. With this in mind, be alert and always keep on praying for all the Lord's people.
19

Pray also for me, that whenever I speak, words may be given me so that I will fearlessly make known the mystery of the gospel,
Pondering My Meanderings...
with much herbal love,
Wanderer